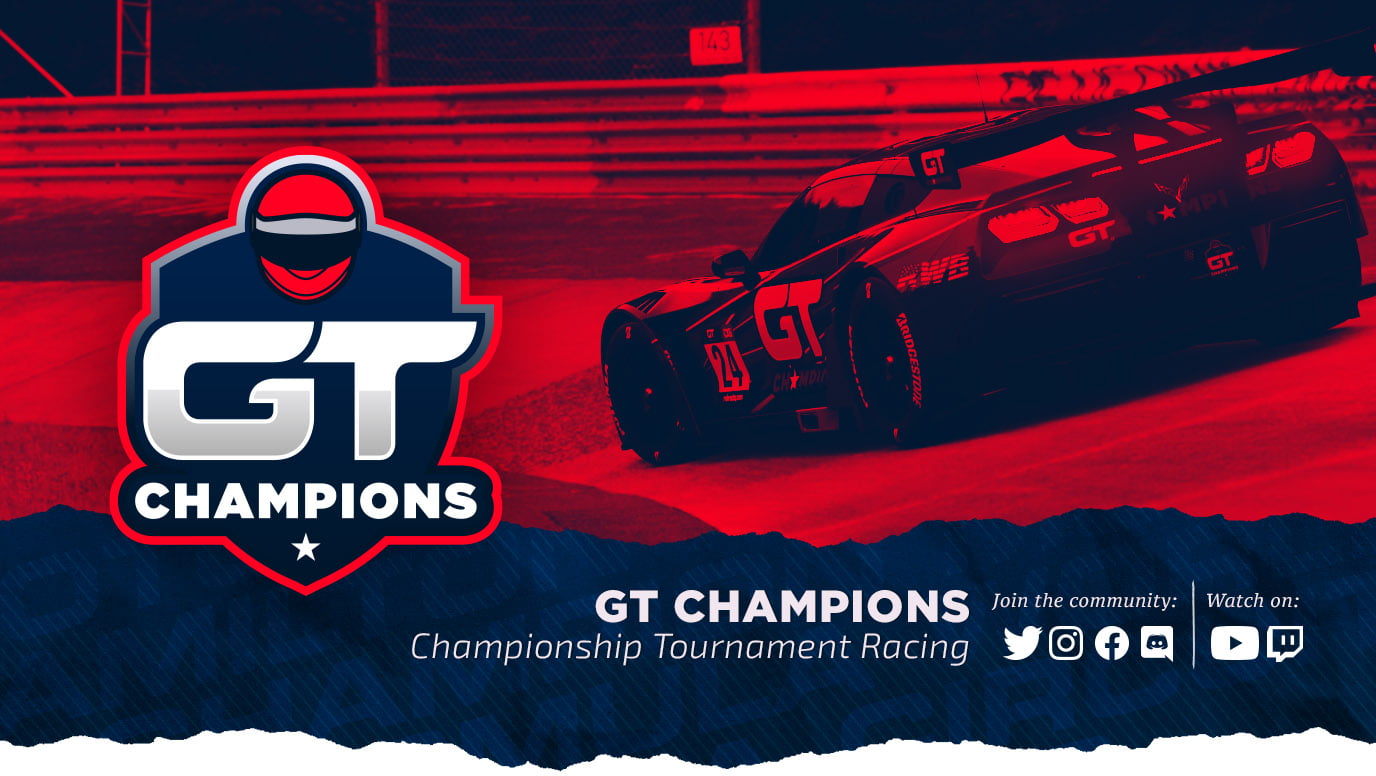 Facebook Posts
With Round two at Spa in the books in GTC3, it was a very action packed and eventful race!
In First place we had RWB_JROD23 who made his debut for the season by showing his monster pace and racing ability in the Jag by coming from 14th on the grid to finish with a good cushion well ahead of the field.
In second place we had ICER_Grayzwon who also showed tremendous pace and consistency to stay within reach of the podium the whole race!
In third place we had ATK_037, he had several nerve racking battles in the first stint but was able to keep it together and push in the second stint to grab the last podium spot!
This week we run an open round in the GT4's at Laggo Maggiore West. Drivers will be allowed to run any GT4 they see fit.
Can't wait to see the verity if cars that will be on track this week!
The GTChampions series is off to a great start, let's keep hunting for those top spots guys!
#GtChampions
#gtsport
RWB Racing
Detailing Group
Metropolis Corp
12 Oz Sports
Team HyPrix
Pride at the Dragon
...

See More

See Less
GTC-3 Round 2 @ Spa in the books in GTC3. RWB_JROD23 takes the win, with ICER_Grayzwon & ATK_037 in P2 & P3. This weekend, GT-4 drivers choice @ lago Maggiore West.
#GTCHAMPIONS #GTSport @RWB_Racing @detailing_group @12ozSports @metropoliscorp @Hy_Prix
Round 3 at Lago in whatever GT-4 car the drivers wants to run. Should make for a very interesting round. We can have FR,RR,MR or FWD cars on track, from almost every manufacturer. 8:30pm ET Saturday!
#GTCHAMPIONS #GTSport @detailing_group @metropoliscorp @12ozSports @Hy_Prix
Round 2 in GTC-4 complete. P1 goes to AVRG_Viper from @Hy_Prix for his first win & podium in World Cup! Spyderteam grabs P2 & MarchyBoy in P3. Next up Lago Maggiore in GT4 cars, drivers choice!
#GTCHAMPIONS #GTSport @RWB_Racing @detailing_group @12ozSports @metropoliscorp
3
GTC-2 round 2 complete. Congrats to Knucks on the win,Laudidarkmist & SDRT_Madsda filling out the podium. Next week, GT-4 driver personal selections at Lago Maggiore. 8:30pmET live on YouTube
#GTCHAMPIONS #GTSport @RWB_Racing @detailing_group @12ozSports @metropoliscorp @Hy_Prix
3
The @detailing_group World Cup-Round 2 at Spa was the closest & most exciting GTC-1 race on record!
Congrats to TwitchyGT__ with @phoenix7racing on his 1st win!
#GTCHAMPIONS #GTSport @detailing_group @12ozSports @metropoliscorp @Hy_Prix @RWB_Racing @SatelliteRacing
3