Official Sponsors Of GT Champions
Twenty years ago while working at another firm, it was apparent that there was a need for a progressive detailing firm in more than one area. With that in mind, David Ball started his own venture and established Detailing Group, Inc. David determined what areas needed improvement, including quality drawings, various electronic transfers and quality project management. He then began to manage each of these areas with more efficiency. With all the technology available, it was easy to find and implement the solutions to these issues.
On top of all of this, a passion for racing. Detailing Group is proud to be THE sponsor for GT Champions, and love to support both IRL and e_Racing.
Detailing Group makes it their mission to utilize the finest software in the industry to best serve it's clients.
For more info, or to get a quote, visit detailinggroup.com

HyPrix Design:
HyPrix is a small Graphic Design agency focused on motorsports, simracing, esports and sports in general. "We are proud to support GT Champions with their brand design and hope to continue supporting them in the future!"
Visit their website and check their Dribble and Behance profiles to know more about what they do, and follow them on Twitter and Instagram.

At Metropolis, we are passionate about creating easy-to-use tracking and reporting software solutions that have a positive impact on the businesses we serve. Our software helps organizations by offering them insight into their voice network so they can reduce costs, improve productivity, increase revenue, and minimize liability.
Our solutions have been installed in several thousand sites in the US and abroad, and our varied customers include hotels, resorts, casinos, call centers, hospitals, school districts, universities, government agencies, military bases and Hollywood studios, among many others.
From our headquarters in Fort Lauderdale, FL, we provide service and support to our reseller partners and end user clients in North America and around the globe.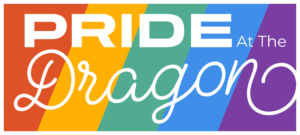 Pride at the Dragon is the only LGBTQIA+ event to take place at the Tail of the Dragon. It's four days of hanging out, driving brilliant roads, dinners, games, educational experiences, and social events with queer car enthusiasts from all over the world. Really, the Tail is just an excuse to get this robust community that started on the Internet together in person. First and foremost: it's a reunion, a chance to meet new people and a time to enjoy the company of people who share more than just this passion for machine.