Welcome To The Mazda MX-5 Cup "King Edition"
The MX-5 Cup is an event organized by GT Champions (RWB Racing)
It's a 6 round event, raced on Saturdays at 3 pm Eastern Time. It will be live streamed with commentary to YouTube, and will have  Full Tuning, light damage, and with fuel and tire wear. 6 countries, featuring 1 hour long races.
This event is INVITE ONLY for this season, but we would love for people to come watch and root for their favorite driver.
Race Designer: RWB_Fryy420…with a tiny bit of help from the staff 😉

Race Regulations:
1 Hour races
Fuel is 5x and Tires is 6x
Time is set to 2x
Fuel Fill 4x
No wet weather
RS Tires Only
Full Tuning

Wide Body is ok
NO wing allowed (please use "Standard" in the wing section).
Max HP 216
Min Weight 2244
No Engine Swaps or Nitro

Livery Requirements

GTC Number Board with your class with a red number
GTChampions.com windscreen banner

5 Minute qualifier before each round.
There will be 2 double point rounds.
Light damage
Lobby Settings:
Driving Options are all available except for Counter Steering.
Pit exit penalty is on
Grid Start with False Check
Grip Real
Correct Vehicle Off
Penalty Weak
Ghosting Off
Official Lobbies open about 30 minutes before race. PSN FR's to RWB_PresidioDog
Mazda MX-5 Cup Schedule
| Round | Date | Course | Points |
| --- | --- | --- | --- |
| 1 | 28-OCT-2023 | Goodwood | Double Points |
| 2 | 11-NOV-2023 | Tokyo Expressway South-Counter Clockwise | |
| 3 | 09-DEC-2023 | Lago Maggiore–East | |
| 4 | 20-JAN-2024 | Dragon Trail-Gardens | |
| 5 | 17-FEB-2024 | Deep Forest   | Double Points |
| 6 | 16-MAR-2024 | Daytona Road Course | |
MX-5 Cup Standings
| Position | Points | Driver |
| --- | --- | --- |
| 1 | 63 | RWB_Bpmillet |
| 2 | 58 | Hyprix-TottoWolf |
| 4 | 44 | nav211 Motorsports |
| 5 | 38 | RWB_Fryy420 |
| 3 | 32 | RWB_Jrod |
| 7 | 30 | RWB_Tuck |
| 8 | 30 | RWB_Spyder |
| 9 | 25 | RWB_Eidolon |
| 6 | 20 | RWB_Chevy210 |
| 15 | 10 | xBenditx |
| 10 | 0 | VPR-Marv |
| 11 | 0 | RWB_Brunoe |
| 12 | 0 | LamVisuals |
| 13 | 0 | Icer-Diabolus |
| 14 | 0 | Turbosteveo |
| 16 | 0 | |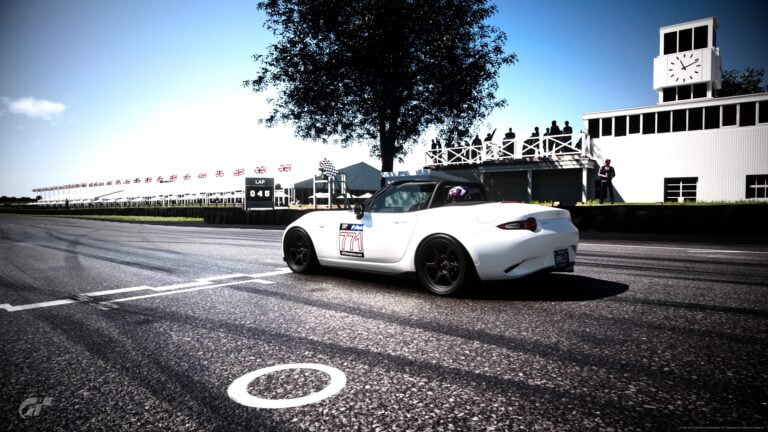 MX-5 Round Results 1
| Results | Driver | FL | PP | Total Points |
| --- | --- | --- | --- | --- |
| 1 | RWB_Bpmillet | | | 42 |
| 2 | Hyprix-TottoWolf | | 4 | 40 |
| 3 | RWB_Jrod | | | 32 |
| 4 | nav211 Motorsports | | | 28 |
| 5 | RWB_Fryy420 | | | 24 |
| 6 | RWB_Chevy210 | | | 20 |
| 7 | RWB_Tuck | | | 18 |
| 8 | RWB_Spyder | 4 | | 18 |
| 9 | RWB_Eidolon | | | 16 |
| 10 | | | | 0 |
| 11 | | | | 0 |
| 12 | | | | 0 |
| 13 | | | | 0 |
| 14 | | | | 0 |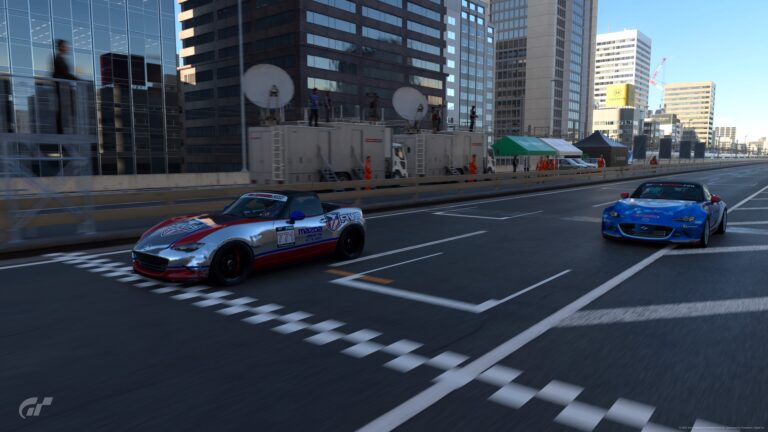 Round 2 Results
| Results | Driver | FL | PP | Position Points | Total Points |
| --- | --- | --- | --- | --- | --- |
| 1 | RWB_Bpmillet | | | 21 | 21 |
| 2 | Hyprix-TottoWolf | | | 18 | 18 |
| 3 | nav211 Motorsports | | | 16 | 16 |
| 4 | RWB_Fryy420 | | | 14 | 14 |
| 5 | RWB_Tuck | | | 12 | 12 |
| 6 | xBenditx | | | 10 | 10 |
| 7 | RWB_Eidolon | | | 9 | 9 |
| 8 | RWB_Spyder | 2 | 2 | 8 | 12 |
| 9 | | | | 7 | 7 |
| 10 | | | | 6 | 6 |
| 11 | | | | 5 | 5 |
| 12 | | | | 4 | 4 |
| 13 | | | | 3 | 3 |
| 14 | | | | 2 | 2 |
| 15 | | | | 1 | 1 |