Become An Official Sponsor of the GTC
This is your opportunity to be a part of a Simracing community with drivers from around the world!
Our drivers and participants love to show off the sponsors in our series events and their day to day Simracing.
Full Time Monthly Sponsorships
Single event sponsorships
Some examples of our showcasing of sponsors:
On our live streaming thumbnails for YouTube:
Showcase of the Detailing Group logo as a main sponsor for the GT Champions World Series on our YouTube thumbnails.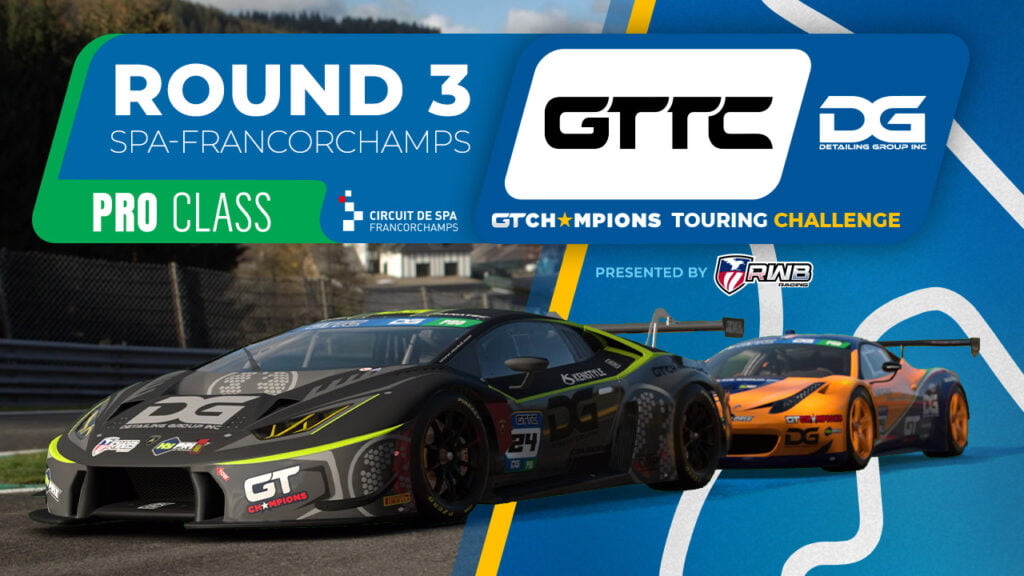 We post our live streams as soon as possible on Race Weeks, to make the thumbnail viewable to our subscribers as often as possible.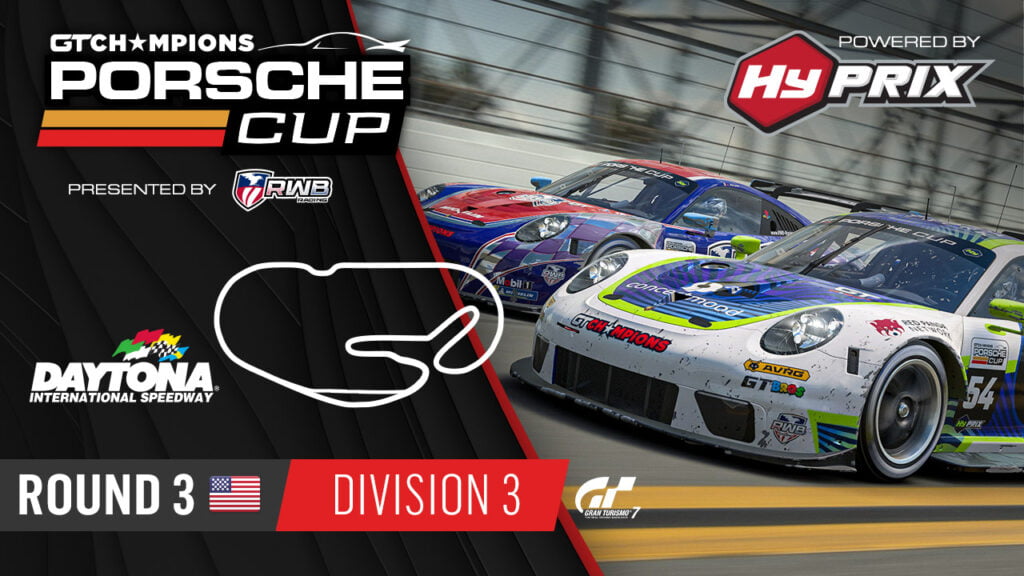 Example of the showcasing of the HyPrix logo prominently on the thumbnail for the Porsche Cup live stream.
On our live stream screens and overlays: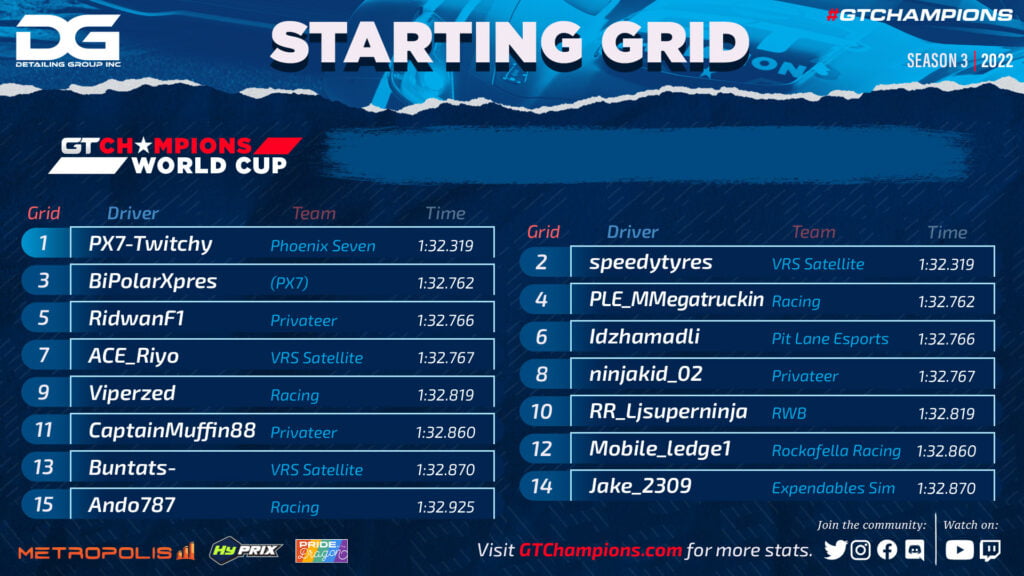 The main sponsor logo is featured on all the graphics on the overlays of the live streams.
The logo is featured on our "ticker" graphic, so it stays visible at all times during the race, and gets mentions several times during the race.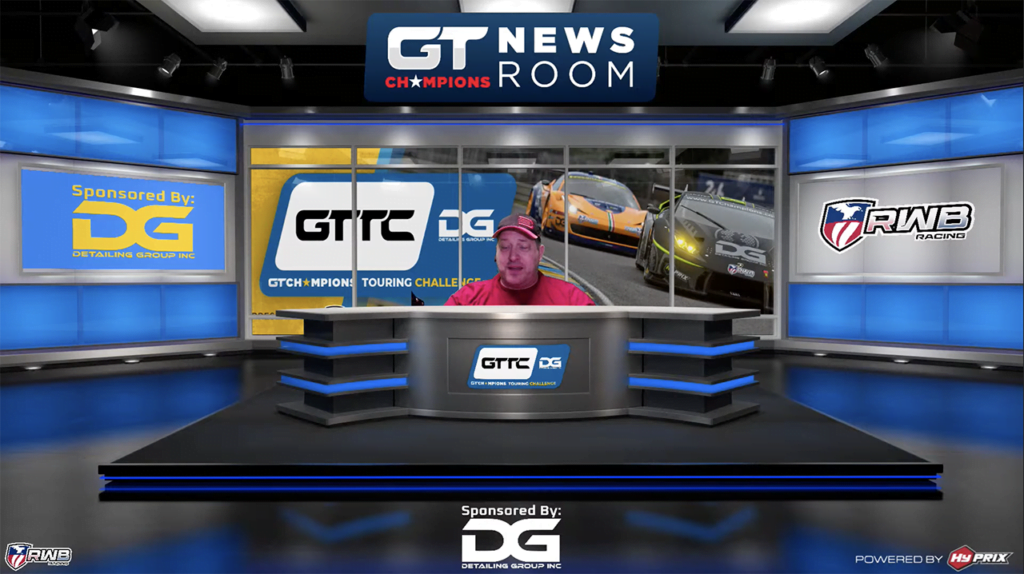 Logos are also featured on our News Room streams, and mentions are done which can include a full screen graphic or a mention to visit a link or follow on social media.
On other elements in the GT Champions structure: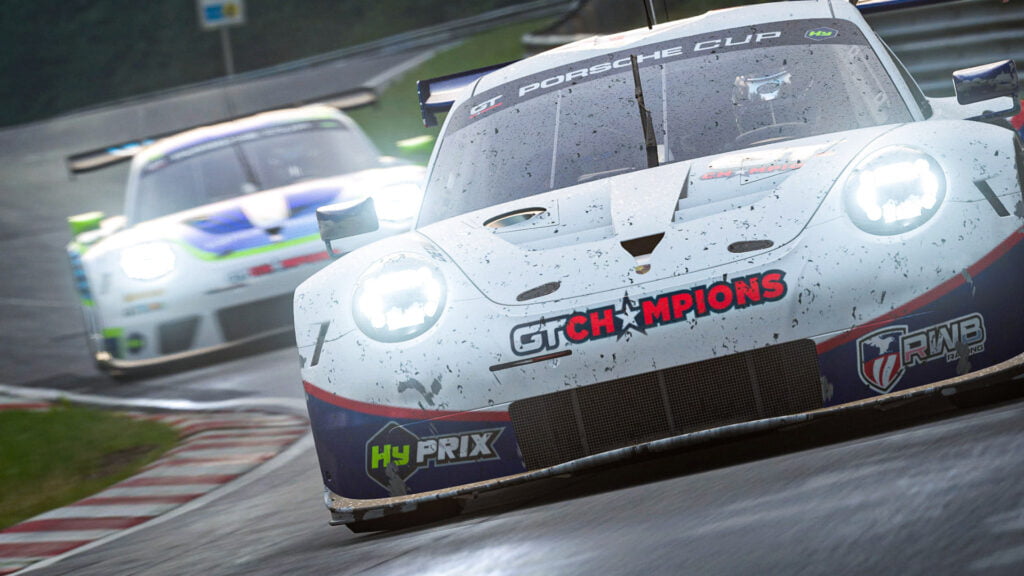 Drivers are always required to include the sponsor logo on their car in visible places, so it's also shown on their own or their team's posts on social media.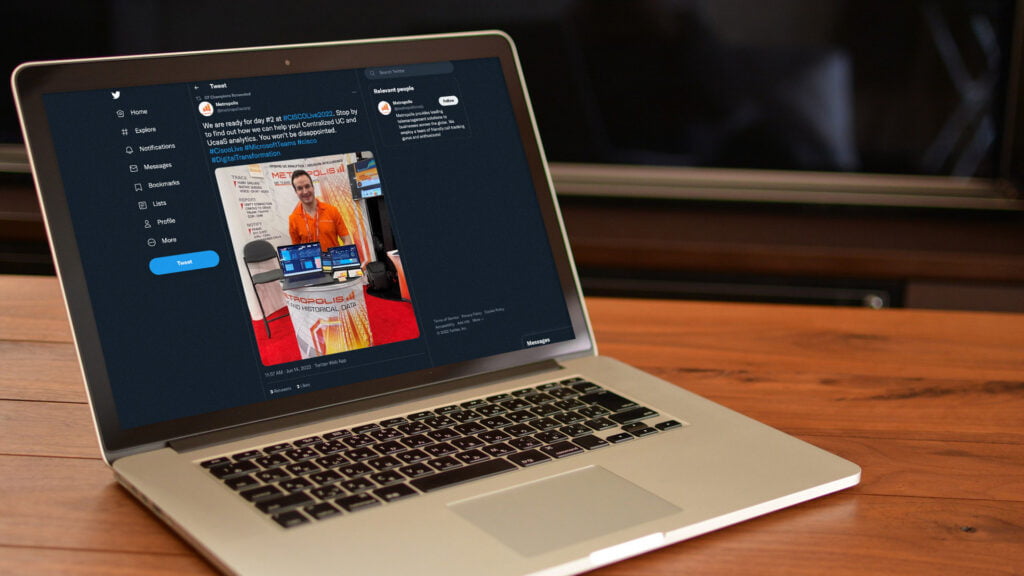 Our sponsors get constant mentions and posts on our social media pages, as well on our Discord server, where our staff and drivers communicate.